Look at all the beautiful people on this page! They all have great taste in books and are incredibly awesome!
If you want to be featured on my wall, send me a pic of your pretty mug holding one of my books, or reading one on your tablet, and share some info about yourself. Got a link to your craft? Send that too!
---
---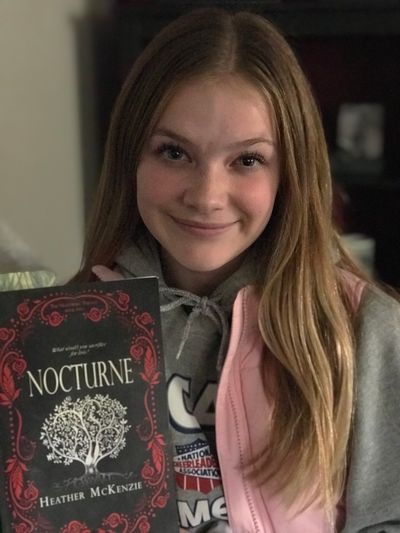 This girl is beautiful inside and out! A Numa model and gymnast, SIERRA TURLIONE is a super sweet, crazy smart, powerful young woman, and she is AWESOME!!!! Thank you for this pic, Sierra!
---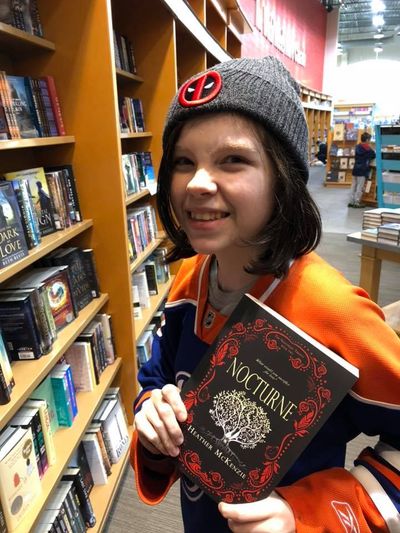 This beauty is MARLEIA - that name!! ooh love it! - she is a fan of hip-hop (good taste) likes to read books like NOCTURNE (more good taste) and is a writer, which rocks!! Thank you for the pic Marleia, you are stunningly and most incredibly AWESOME!! 
---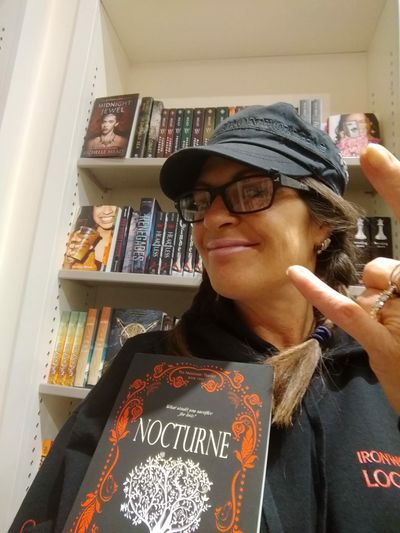 This gorgeous reader of YA fiction is MICHELLE DOYLE! besides being a fierce and tattoed badass babe, she is a special needs teacher and journeyman Ironworker that loves music and down to earth people. She is awesome! 
---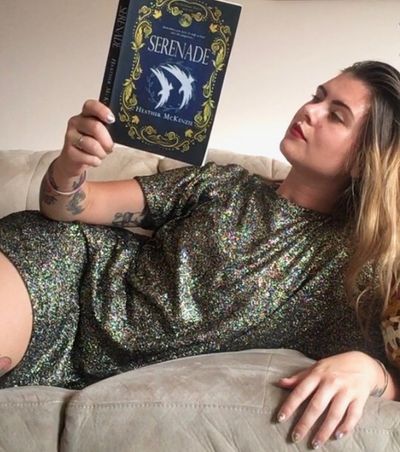 This stunning girl is artist and writer EMILY BUECKERT! She creates beautiful things, writes beautiful things, and is incredibly beautiful inside and out. Thanks for this pic Emily, you are AWESOME!
Check out her store HERE  or check her out on INSTAGRAM 
---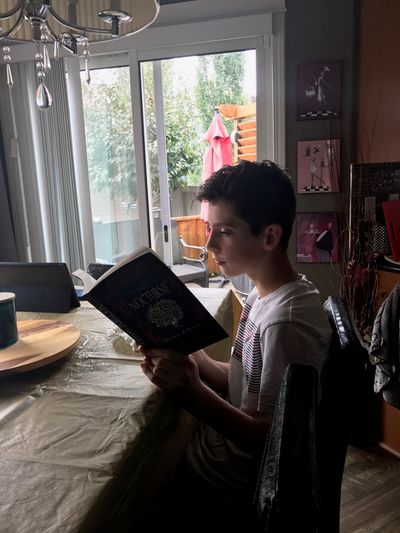 It warms my author heart to see this stunning young man reading Nocturne! This super-sweet and smart, handsome young sports enthusiast is KIERAN and he is Awesome!!!
---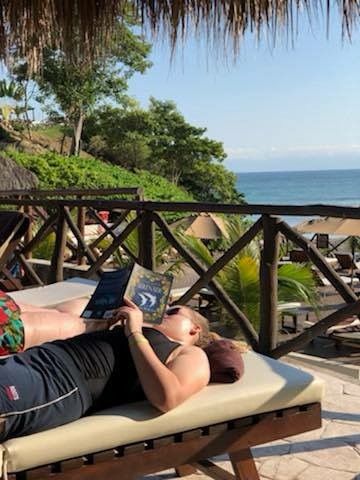 This is the beautiful and artistic GRACE reading Serenade in Cancun! An art student-which rocks- and all around awesome young lady. Thanks for this pic Grace!
---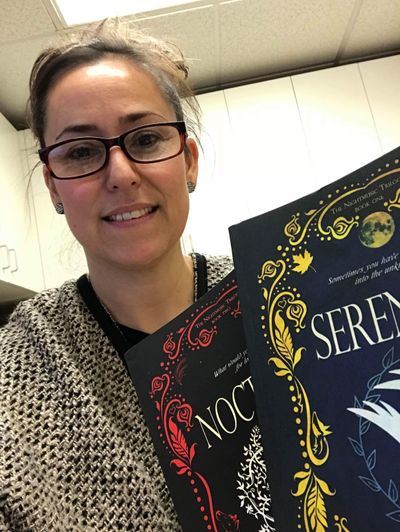 This gorgeous rocker is the stunningly superb and amazingly awesome LEAH BEIER! Her golden pipes came all the way from Australia to grace our Canadian stages with her band RadioActive.
Find out where Leah is playing next!  FACEBOOK   WEBSITE
---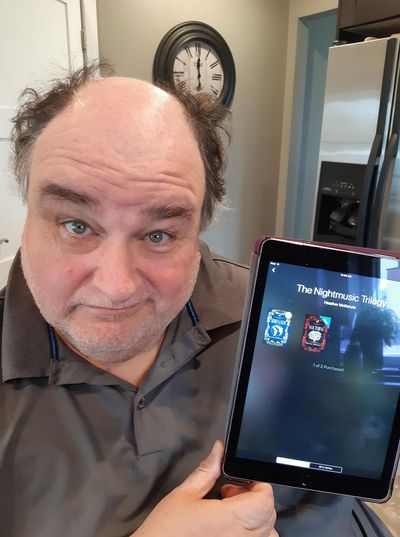 You know how sometimes you meet someone and go... whoa... this is such an amazingly real person? Down to earth, no BS, funny as heck and sweet as pie...that's BRIAN BARTON, Bass player, Chef, and aspiring writer.
Check him out with his kick ass band 7EVEN HERE!
---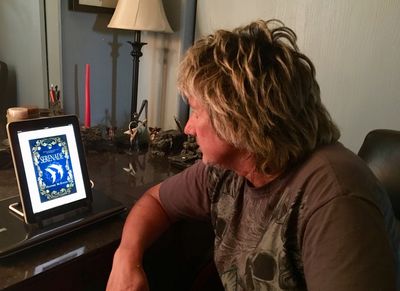 This is one of the coolest people I know. Actor and Musician, MARTIN ANDREW has written countless albums, starred in movies, acted and performed on prestigious stages and television shows and has an autobiography available on Amazon. He's at home in Las Vegas, reading Serenade, being amazing and awesome and totally adorbs!!
Check out his website at www.MartinAndrew.net
---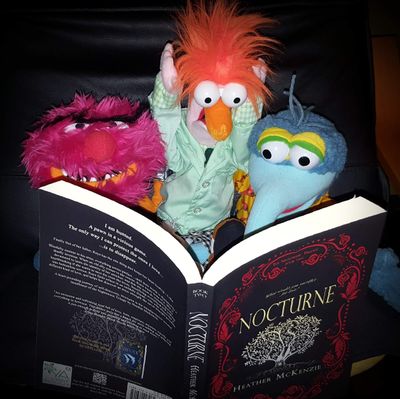 STAN PIETRUSIK–incredible musician with wicked fashion sense and good taste in whiskey and YA literature–is a part of this elite book club. Stan is also a member of the Super Beautiful Human Club and the Superbly Awesome Human  Club.
You can ogle Stan and his keyboard skills here: YOUTUBE/KEYBOARDSKI
---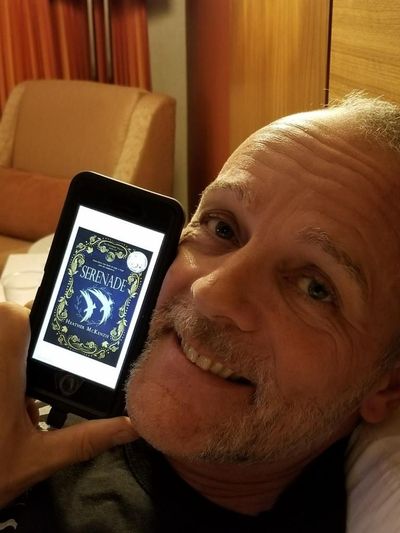 This handsome mug belongs to the talented and insanely awesome ERIK YOUNG! There isn't enough space on my website to cover even a smidge of what this guy is capable of, but ladies lets just say that if you were stranded on a deserted island and could take three things with you, he'd be your best choice!
Check out his mad skills as a drummer for Snake Eyes Seven 
---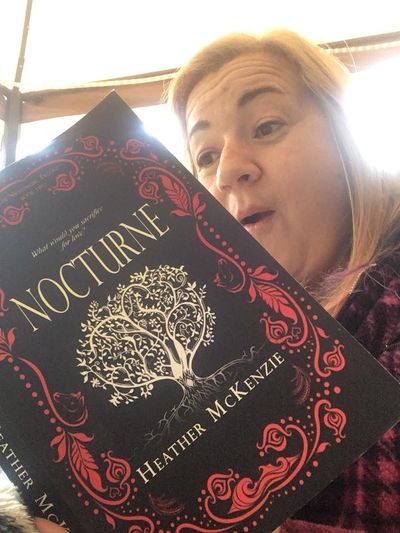 This gorgeous powerhouse of rock and roll female awesomeness is reading Nocturne. Thank you DEANNA BLAQUIERE, you rock! *find out where Deanna and her band Chronic Rock are playing next at WWW.CHRONICROCK.CA
---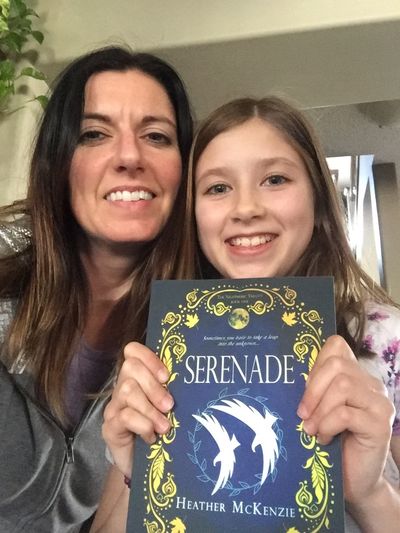 Two perfect little peas in a pod, Mom and daughter SHELLEY and REANNE are part of the 'Amazing Human Beings' club.
---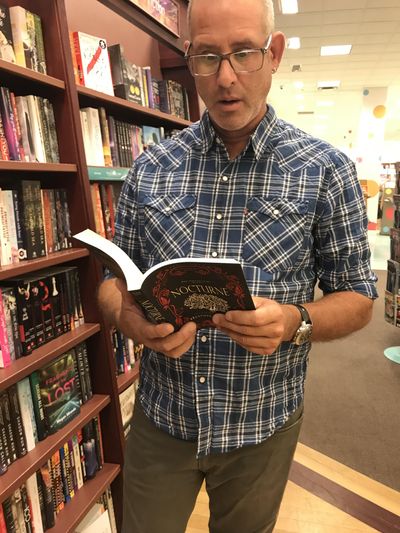 This ultra amazing and super beautiful human is BYRAN BUECKERT, drummer for the bands Bonafide, Joint Chiefs and Face First.
Thanks for putting down the McCarthy and Ondaatje to do a little Mckenzie :)
You can hear Byran's mad skills on ALL my albums    
---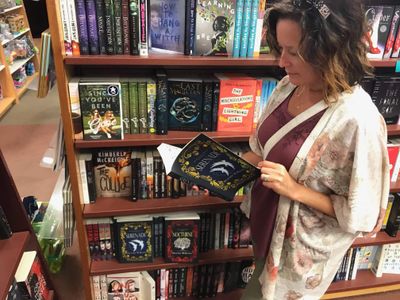 Not only does she sing like an angel, the beautiful and talented vocal goddess KIM RYLL has excellent taste in YA Fiction! Find out where she's playing next by adding her band 69AVE on Facebook! 69AVE ON FACEBOOK
---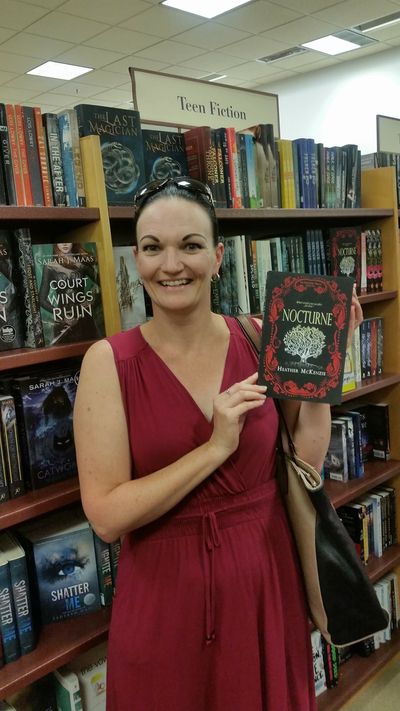 Matching her dress to her YA fiction, SUSAN PLATT is rocking it up at Chapters in West Edmonton Mall. So much Awesome Sauce going on here!
---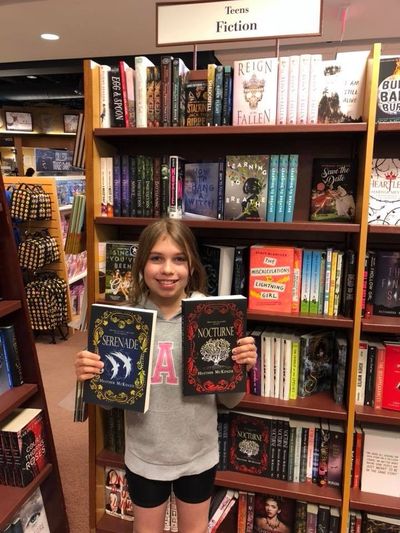 This beautiful young lady is AVA-LYNN! She is a budding singer and artist and loves scary movies. Oh my melting heart! Is this girl a stunning ray of sunshine!!
---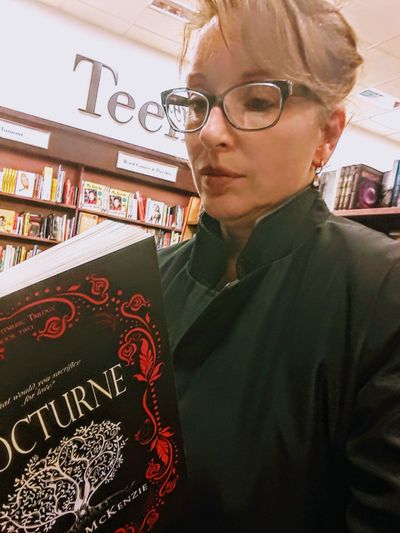 Blonde Bombshell and Animal activist, this stunning human also has incredible good taste in fiction. Meet MARISA LABONTE!
---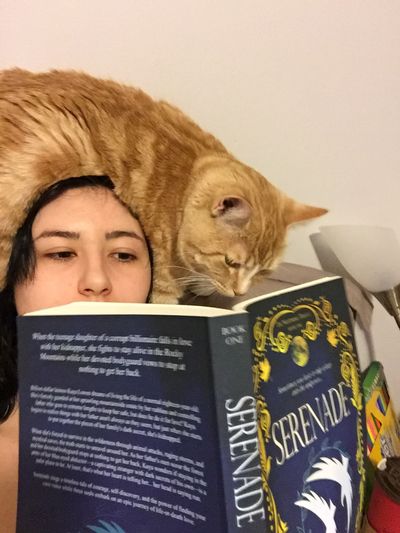 This is SHOGA and his human bookholder. He doesn't like the dog in Serenade but thinks the cougar is pretty awesome
---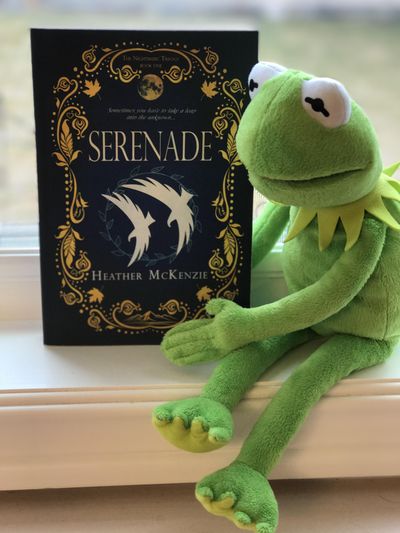 KERMY!! nuff said
---